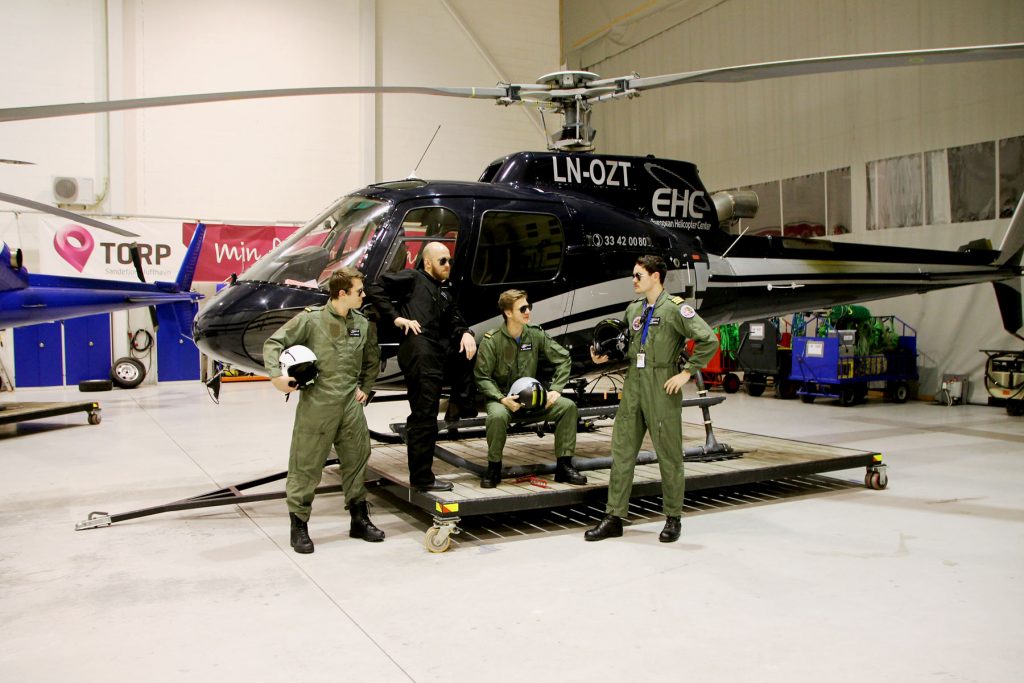 Have you ever wondered what the pilot students do when they are not flying?
OK, we'll admit it. Pilot training is more than "just" flying around in helicopters. In addition to 135 wonderful hours in the air, our CPL(H) pilot students have 550 hours of theoretical knowledge instruction. Typical subjects and topics include metrology, navigation, legislation, communication etc.
Theory and flying – hand in hand
The theory is divided into 13 subjects, all leading up to a final exam. The exam is multiple choice, and you pass if you have more than 75% correct answers.
That of course requires a high effort of study and reading, often together with your classmates in the campus.
Most pilot students live in our campus, and their spare time is often spent in the gym, and in the living room, where they get to meet helicopter enthusiasts from all around the world!
If you are curious about life at the EHC campus, take a look at our blog!
Eat – sleep – fly – repeat? 
But even though the days at school are busy, there is lots of room for fun, of course!
Just look at this bunch of 2016-02 students, who brought a camera in to the hangar after dark. Top Gun meets James Bond meets …. ? These are your future helicopter pilots, just gotta love those guys!
Want to read more about life here at the helicopter school? Follow our blog "Life in EHC"!