Curious about helicopter flight training? Here are some tips from our "super student", Simen Enodd.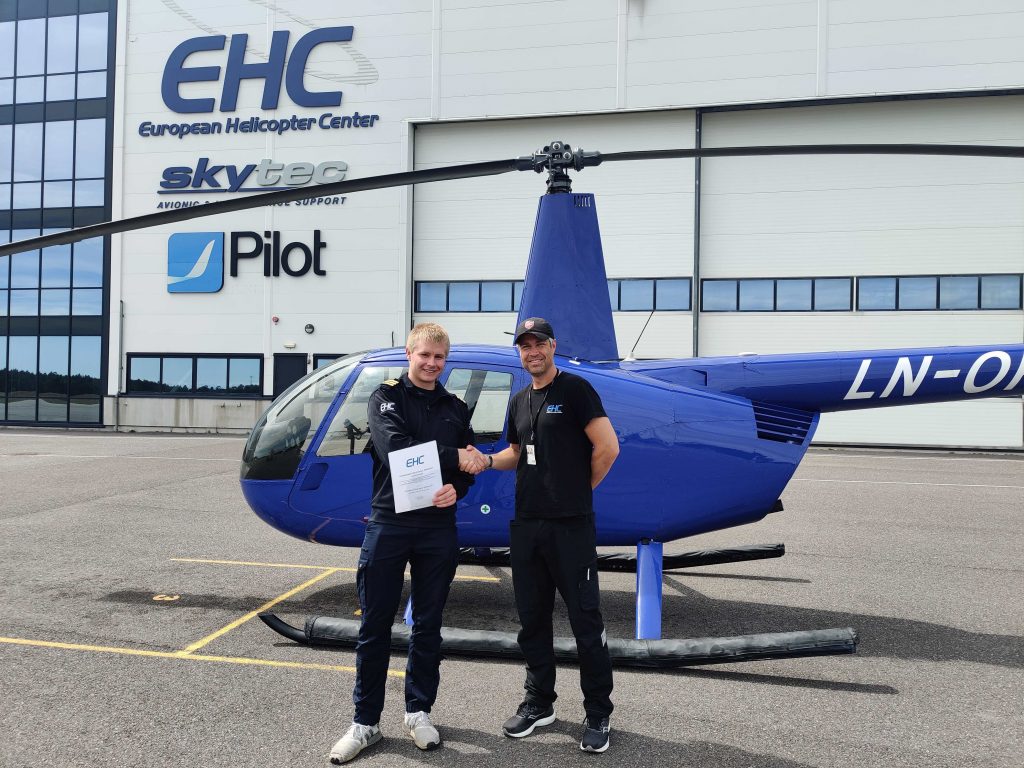 Simen passed his CPL(H) integrated course in just 10 months and two days. That's impressing, regarding the fact that he has flown 135 hours + skilltest, and passed 13 theoretical exams!

Born in 2000, Simen is one of our younger students. In facts, he is also one of the quiet guys, always smiling and being a "good sport" against his fellow students and flight instructors. 

How was it even possible to finish the course in just 10 months?
Try to be present in school as much as possible, so that you are ready to fly when there is an opening. Reading and studying together with your classmates is a good idea, that gives extra motivations when the studying gets hard. Be present, and flexible to fly when the weather is changing, and the machines are ready.
READ MORE: EHC student association


What is your best memory from your time in EHC?
My first solo flight was incredible! And also, of course, when i passed my skilltest!
Your worst EHC memory?
Failing a theoretical exam in AGK (aircraft general knowledge).
(For the record – this was the only exam that Simen failed. Luckily, you can try each exam up to 4 times)

What is your dream job?
I want to be a HESLO pilot, flying sling load operations of all kinds.

Some good advice for the next class of EHC students?
I might be a good idea to work as a loadmaster before you start your education, to see if this is something that you want to do. The companies appreciate candidates that are hard working, flexible, and willing to learn.
If you are aiming for the offshore industry, read about the selection process for the offshore companies.
READ MORE: Visit the EHC Blog